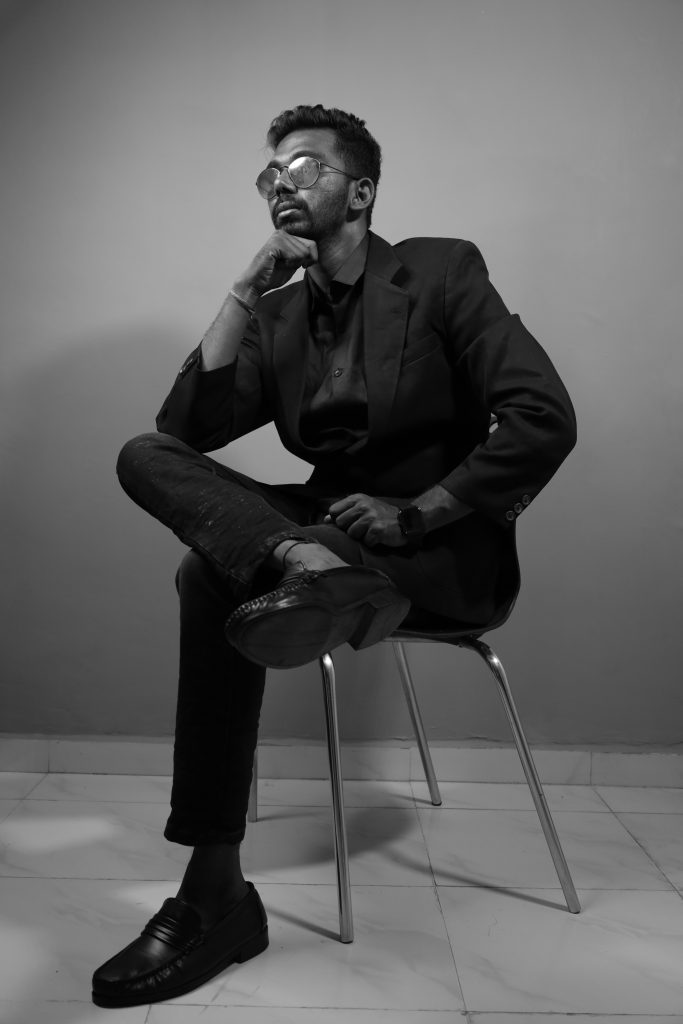 Nala Sopara, Maharashtra, 11th September 2022, ZEXPRWIRE, Yash Chandrashekhar Mane is a 23-year-old boy who has aimed to cherish helpless people and give their life a reason to smile. He works as a agent in real estate agency, and help the needy one's  with the help of his job selflessly, he say's he feels happy and blessed to help and see the smiles on the faces of poor children , with the help of his own NGO named as YUVA PRERNA PRATHISHTHAN, where he never demand for money or any other capital rather he tells the donors to get the stuff to be distributed Yash Mane was in the seventh standard when he started helping people he never thought of anyone who would demotivate him but he overcome all the bad comments and came up front for the needy people While he opened his own NGO for poor and homeless people 
where he took homeless and poor children to a helicopter ride where those children asked him if they could ever fly in the sky they said dada it is a dream to see the world from sky and Yash Mane smiled and said your dream is my dream and he completed it by taking those children on a helicopter ride from that event YASH MANE got his nickname HelicopterDada from that incident of a helicopter ride he took many children on a ride from last five years. 
One day Yash Mane and his friend were out for brunch when they saw some homeless children who were begging And one of them was handicapped At first the poor children's were not allowed to get entry into the Taj lands hotel and then Yash Mane fought for them For more than 30 minutes where the security guards asked various questions which were senseless where those children were entering Taj lands but the food bill was to be paid Nothing was going to happen for free but still the Taj lands hotel security guard asked why were the children  poorly dressed. But after a fight for more than 1 hour, Then they had a talk with and the manager of the hotel where the manager accepted they were allowed into the hotel to have their brunch where the Taj lands hotel staff then gave them a complimentary meal with their branch Taj lands hotel staff were very polite and understanding where the behaviour of the security of Taj lands hotel was very inappropriate. after then he had many lunches Organised for poor people by his own in the Taj lands hotel where there was no inappropriate behaviour and we got very easy entry to have our brunch. 
His NGO YUVA PRERNA PRATHISTHAN then Distributes sanitary pads on regular basis to nullify the use of clothes where he also gives the information that using cloth can also cause too many other diseases as he is distributing sanitary pads with a good motive since then people also got knew him with a new name And that was padman.  
He also does dog feeding on regular basis where a person cannot think of another person to help Yash Mane things to help the animals who cannot speak for themselves 
he has also helped many transgender and their blessings are above him n also people abandoned by their children and things to grow his own old-age home for all such people during lock down 
he helps many people with food not only just food but having a good quality food he and his team made food by themselves and distributed to every homeless and poor or needy people. his team has also organised various health camps or a free checkup drive where every person is checked for free of cost where he also thinks and tries to keep each and every person and healthy. 
Today in this Era there are few people who think about someone else before themselves but Yash Mane in today's generation is the one who thinks for everyone else before thinking of his own. for the future he has many good plans to go with one of them is to give a free ambulance service to the needy people who cannot afford ambulances he's going to start three ambulance services from which one ambulance would be an ICU ambulance and two will be normal ambulances he's also going to start a death van service where the people can use that one for the last riots all the services will be charged less just to think and work for the people who need the services. 
Another thought of Yash Mane is to start employment services for homeless people where he Will give some material to sell and will ask him or them to create a profit from it and buy new stuff for another day due to which people will not sleep hungry or they will have at least two meals per day Yash Mane is thinking of survival for the people who are dying to have one-time meal in a day. He is also thinking to grow a good education sector where he wants to build his school where he would let the poor and homeless children learn and have an education free of cost. In today's world, the guy Yash Mane thinks of the People who were fighting for their own lives with a smile on his face and giving a part of the happiness of his life to get a smile on their faces.
Follow Yash on Instagram.
Media Contacts
Name- Yash mane
Email id- [email protected]
Company- Viral marketing
The Post YASH ASHA CHANDRASHEKHAR MANE – welfare worker for poverty-stricken and impoverished families appeared first on ZEX PR WIRE

Information contained on this page is provided by an independent third-party content provider. Binary News Network and this Site make no warranties or representations in connection therewith. If you are affiliated with this page and would like it removed please contact [email protected]