Tucson, Arizona, January 4th, 2022  ZEXPRWIRE, Flama Tequila's newest bottles will feature work from the Tucson, Arizona muralist/artist Sawaki, a member of Pascua Yaqui tribal.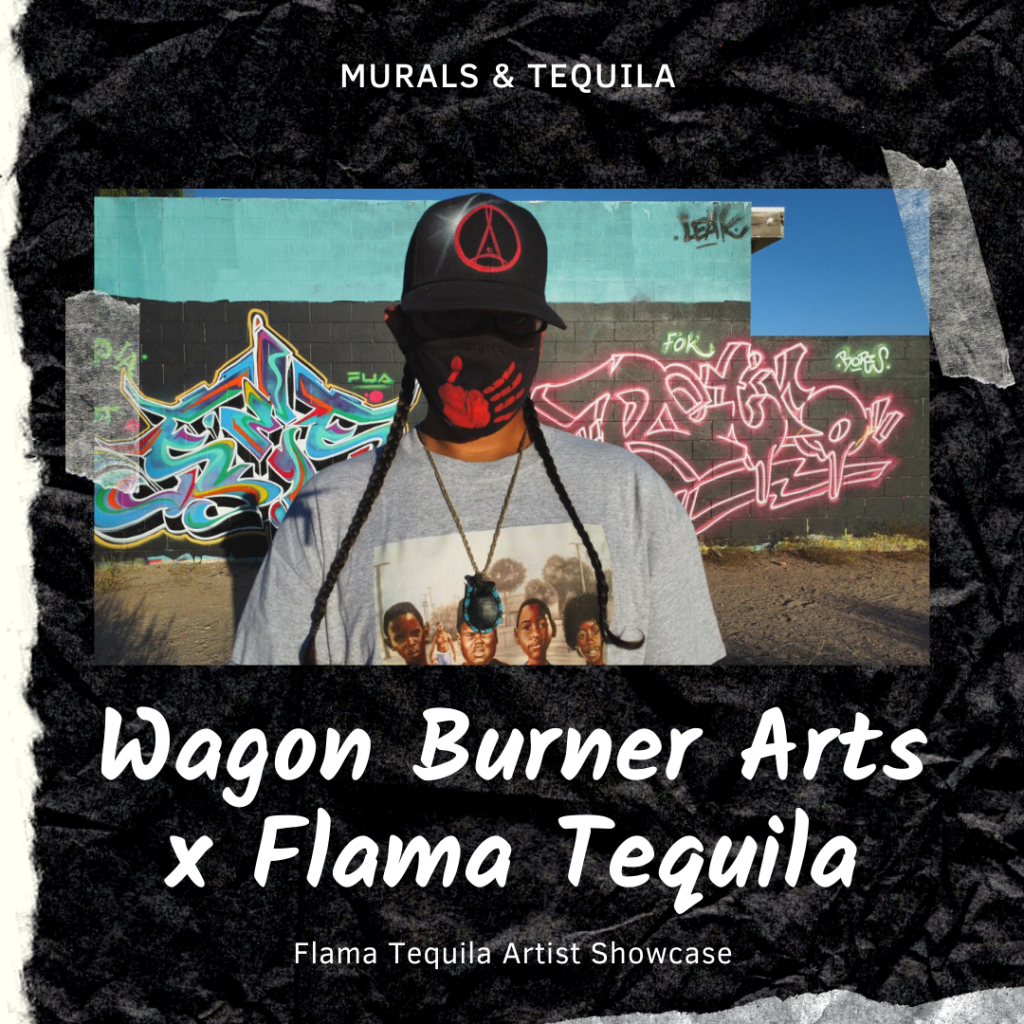 THE ART WORK
"Unlike that of well-known artists, my work does not speak for itself. I leave behind my lifetime of work so that it can someday be a grain of inspiration to young artists — a head nod from elders. My work is more than technical understanding of a single media such as a spray can. More than the technique from years of study. More than creating a captivating image. I feel as though if I don't move the viewer in some way, shape, or form, then as an artist I am not doing my part. The greatest compliments are not always done with words. I made plenty of mistakes along this journey. I do my best to make that up in my work." 
I have been fortunate enough to have someone in my life who believed in me even when I did not. The struggle we all know as a starving artist has been all too real. Because of that my hat will hang collecting dust until it serves no purpose. My passion for the arts will always be with me. However, I must sell my life's work and care for my Ta'a." 
ABOUT THE ARTIST
"As a member of the Pascua Yaqui Tribe, I am a self taught artist. I feel it's imperative to use colors that hold lessons learned to me by indigenous members throughout the years. The colors used in the image are red, orange and yellow. These colors are known to us as fire colors. The focal point in the image is a reverence to Dia De Los Muertos. Everything in life is a balance. This image is just that. The practice and celebration of those passed on and the lessons passed down." says Sawaki, artist. 
Sawaki was born and raised in the streets of San Bernardino, CA, an environment where walking down the wrong street in the day time could get you hurt. Playing in your own neighborhood was safe until the street lights came on. The safety of creativity through art led to passion. A passion that had never left no matter the bouts of depression. 
First time father, long time artist. "Since the age of about seven I used to watch my mom draw for hours, studying the movement and hand positions. Completely self-taught. Dabbling in an array of media that includes acrylic, pastel, graphite, ink, aerosol, graphic design, color pencil and airbrush."
"Murals and displays of talent are at the heart of the culture and social fabric of Tucson, Arizona.  Opening the door for others is important to me, and while sharing this platform, I learned and grew personally. This artist was able to teach me that the Day of the Dead celebration is not just part of Mexican culture, but is also shared by those of the indigenous community. The more I learn, the more I see that we are all one people, separated only by our lack of knowledge," says CEO of Fuego Fino, Jessica Contreras.
A website dedicated to the  artist work can be found at: https://flamatequila.com/artists/
ABOUT FUEGO FINO, INC.
Fuego Fino, Inc. is a planet-friendly wine and spirits company that focuses on developing the next high-growth product sector. They boost their revenue potential by curtailing waste and retaining the majority of their supply and distribution networks. For more information, please visit their website. 
Fuego Fino Website: https://fgfino.com
Media Contact – 
Flama Tequila 
Email – [email protected]
IG – @flamateq
Website – flamateq.com 
The post Got Arizona Art? Native Mural Artist Tapped To Design Tequila Bottle Label appeared first on Zex PR Wire.
Information contained on this page is provided by an independent third-party content provider. Binary News Network and this Site make no warranties or representations in connection therewith. If you are affiliated with this page and would like it removed please contact [email protected]