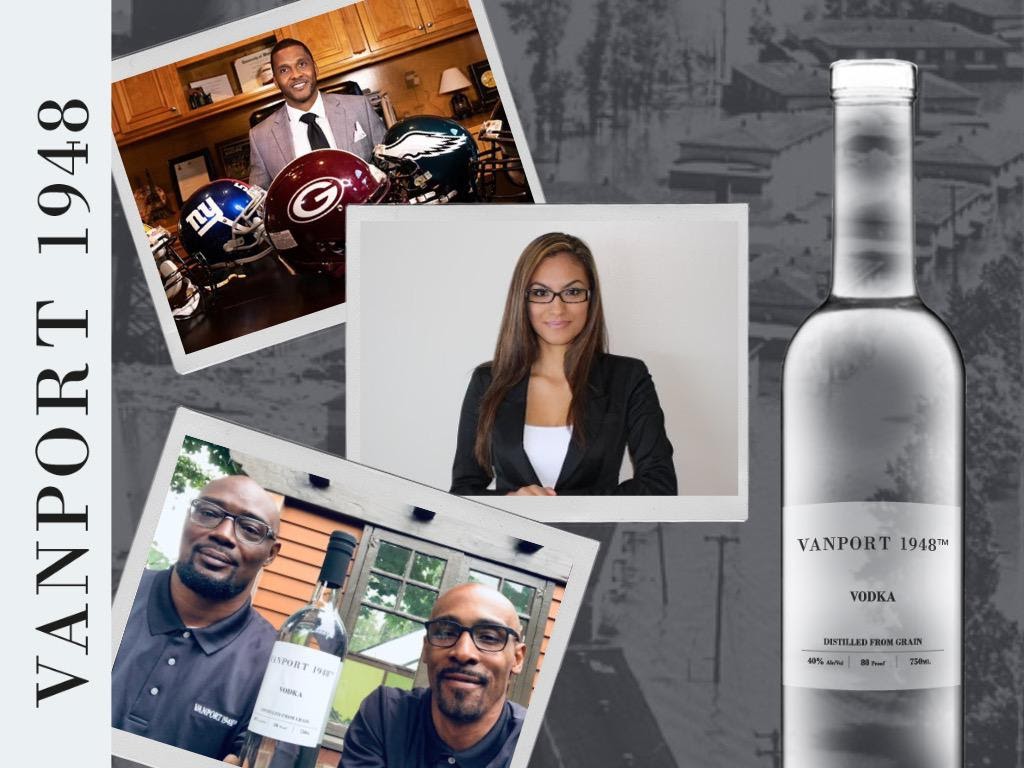 Portland Oregon, 7 Oct 2021, ZEXPRWIRE, Fuego Fino's goal was to reduce the 2 ½ year time span of traditional brand development down to 180 days, and it met this goal in 120 days. Faster, cleaner and better. By moving things to the market through their own distribution they did brand launching faster; by putting the planet first they made the process cleaner; and by involving more minorities they did it better.  
"Faster, cleaner, better. My goals were simple and effective. I became a distributor because I knew this could be done quicker. I knew that putting the planet first was cleaner, and making more minorities a part of the ownership structure was better. My team pushes hard to achieve the goals that have been set, and I am happy to announce they achieved them in less time than was expected," says CEO of Fuego Fino, Jessica Contreras, who is the developer of the Vanport 1948 wine and spirits house, along with retired NFL athletes James Allen and Carlos Emmons.  
FASTER, CLEANER, BETTER
Faster? 
Fuego Fino's research found that the average alcohol brand took two and a half years to launch, from concept to cash register. Much of the delay was due to trademarking and distribution, two areas Fuego Fino's founder had experience in and knew there was a better way. 
Fuego Fino's research led to the conclusion that quality of the product was not related to the time it took the product to get to the market, but rather it was the red tape related to trademarks and the near monopoly that distributors hold on the industry. Research has found that while there was a presence of independent distributors, they did not have many retail channel partners, so the penetration in the market was not strong. Therefore, many new brands choose to sign deals with large distribution houses who demand that they first gain traction with an independent or get an endorsement of a celebrity. All of these elements lead to a systematic discrimination towards minority-owned brands. It was Jessica's insight that if she could gain distribution, and do it in a manner that helped the planet, retail partners would emerge.This would in turn cut go-to-market times down from years to months. 
The Vanport 1948 project was formally launched on June 7th, 2021 and the product was delivered to the Oregon market on October 4th, 120 days after it began, and two months ahead of the schedule set by CEO Jessica Contreras. 
Cleaner? 
Fuego Fino's research found that most brands could benefit from sponsoring the carbon offsets of other brands. This was in addition to changes they made in their methods. 
Better? 
Fuego Fino felt that the current ownership model of minorities having very little representation could be changed, and that consumers demanded more from brands and retail partners. In an effort to involve more minorities Contreras has partnered with retired NFL athletes, such as James Allen. 
ABOUT FUEGO FINO, INC.
Fuego Fino, Inc. is a planet-friendly wine and spirits company that focuses on developing the next high-growth product sector. They boost their revenue potential by curtailing waste and retaining the majority of their supply and distribution networks. For more information, please visit their website. 
Fuego Fino Website: https://fgfino.com
Media Contact –
Fuego Fino Inc
[email protected]
The post Goal! Black Plus Brown Owners Combine To Get Vodka From Concept-to-market In 120 Days appeared first on Zex PR Wire.
Information contained on this page is provided by an independent third-party content provider. Binary News Network and this Site make no warranties or representations in connection therewith. If you are affiliated with this page and would like it removed please contact [email protected]