Cape Coral, Florida, 15 Nov 2021, ZEXPRWIRE, Building on the success of the Floki hype is the newest Floki pup. Floki Rocket was launched on 10th November 2021 by a very experienced team based working out of SPAIN/FRANCE/USA and ROMANIA. This team clearly understands that having a strong team and a proven strategy in place is fundamental to the success of their project. They pride themselves on their core team values of community, trust, transparency, and innovation. In line with their core team values of transparency, their team is fully DOXXED with full KYC verification.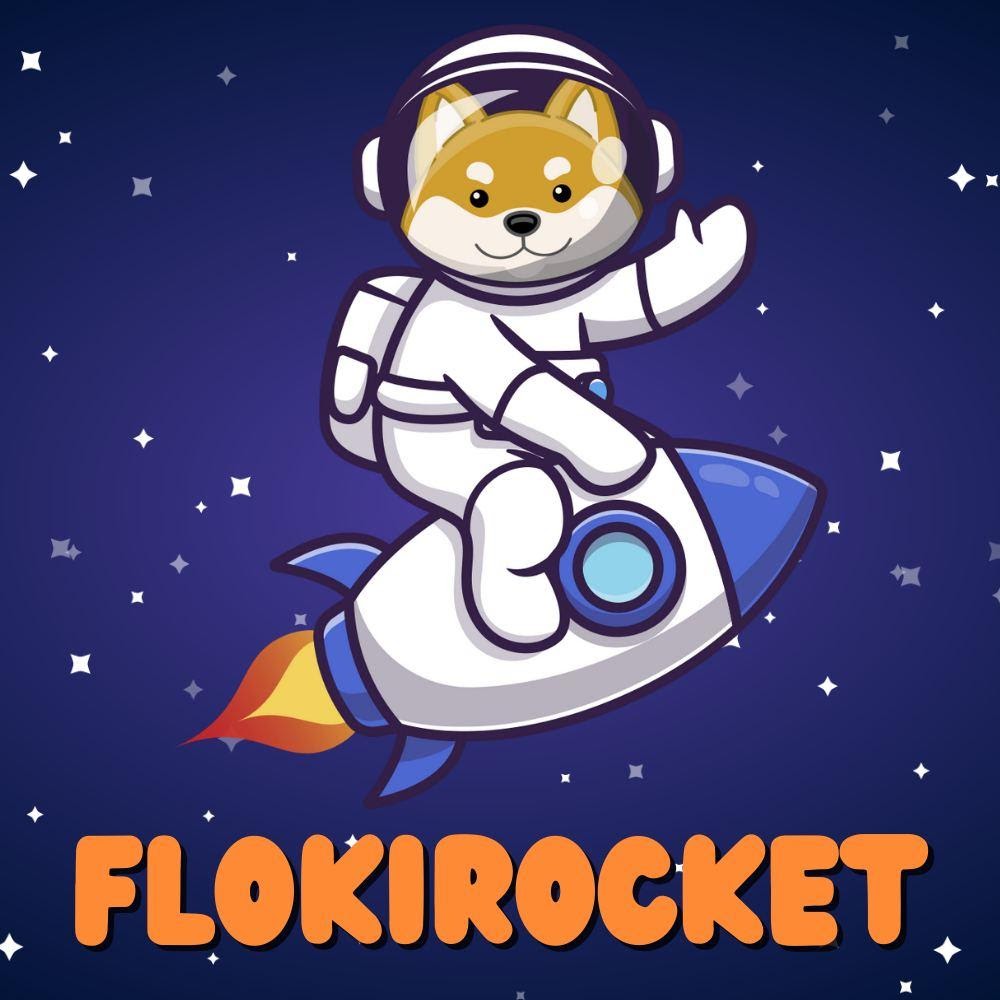 In recent years, the cryptocurrency market has experienced substantial growth and expansion, leading to various products and a multitude of services. With innovations like decentralised finance (Defi) and NFTs now practically a household name, this has led the way for altcoins to enter the mainstream which has contributed to greater adoption of crypto in the world. This has its challenges and the emphasis placed on security is of the utmost importance for any new and existing investor, yet it is often difficult for newcomers to decipher the good from the bad. For this reason, Doxxing and KYC verification was an absolute must. The Floki Rocket team have created an innovative concept where investors no longer need to worry about their investment doubling to make profits, instead, they can earn a passive income from BNB rewards as they sit back and watch their portfolio grow.  
Floki Rocket at its core is a low tax frictionless yield token that gives one of the highest BNB rewards directly back to their holders. Floki Rocket introduces a solid product incorporating trust and security from day one by creating something a community of crypto enthusiasts and investors believe in. Their liquidity has been locked for one year providing additional comfort for investors. It's hard to believe with the milestones reached that this token is less than a week old and going from strength to strength. Floki Rocket is primed to shake things up in the world of decentralized finance. Powered by a finely tuned contract, and a healthy dose of innovation, Floki Rocket is a frictionless yield token which rewards holders in BNB. $RFLOKI is the native utility token of the Floki Rocket Ecosystem and it forms the basis of the transaction activities on the platform. Floki Rocket is an RFI token-based project that has been created on Binance Smart Chain which utilises very low transaction fees. Floki Rocket rewards holders with $BNB tokens (BEP20) through static reflections. As such, out of the 12% tax, 4% is redistributed (shared) among token holders who hold Floki Rocket tokens on a percentage basis through static reflections. Holders can then utilise their Custom Wallet Tracker (Dapp) to Claim Dividends (BNB), Compound Dividends (BNB), see their balance of BNB and $RLOKI alongside the last BNB claimed and distributed. This wallet tracking decentralized app forms only part of their ecosystem, but provides holders with comprehensive visibility coupled with unrivalled utility. Perhaps one of the most exciting aspects of Floki Rocket aside from its smart tokenomics is the incorporation of NFTs into its ecosystem. The project will launch their own range of NFT collectibles which you can expect to see very soon.     
Floki Rocket has most definitely been creating waves in the Binance Smart Chain DeFi space, having already been listed on CoinGecko and CoinMarketCap within the first few days of trading whilst having a thriving and vibrant community behind it. Their Telegram group has hit over 11k members and even more impressively the holders of their native token $RLOKI has reached over 16k holders
reaching an astonishing all time high marketcap of 18 Million dollars. Admittedly reward tokens are nothing new in the altcoin space. However, most of them lack an integral function that piques investors' interest – generating actual profitable returns. While many of those reward coins come and go, Floki Rocket's consistent performance through a high volume of trading providing an actual passive income for all holders. Aside from laying the grounds for an innovative and realistic roadmap Floki Rocket is also a community-driven project, reflecting not only high $BNB rewards but also the ethical status of their project and long-term goals. The developer and team have worked tirelessly to build a community of happy investors that are clearly focused on the long-term future of the project. The team have proven they do not shy away from a challenge, so be prepared to see new features added to their Ecosystem as they go alongside a future staking and farming platform and their upcoming NFT development with incredible custom NFTs. 
Marketing Success and Momentum as we've never seen it!
Look how far they have come in less than a week since launching! This has been a very big week for the team and the community as they continue to make progress day by day going from strength to strength. I feel they may need to adjust their roadmap as they tick things off quicker than they could have imagined. Let's take a quick look at what they have achieved this week.
WEEK 1 ACHIEVEMENTS
● 18 Million MarketCap reached at all time high which is phenomenal
● Over 11k Telegram Members
● 16k $RLOKI Holders
Floki Rocket Future Plans
After a very successful launch of the Floki Rocket token, website, and marketing campaigns, the subsequent project and marketing phases look very promising. The Crypto Company has already have been reaching milestone after milestone, and the team now have their sights firmly set on expanding on their efforts. I firmly believe this project will be one of the very few that will pass the test of time and surpass all expectations. 
BIG UPCOMING MARKETING PLANS
● Billboards will be up very soon near SpaceX for a full 2 weeks! 
● Second Billboard in NYC Times Square for 5 full days
● Big Influencer Partnerships
● Poocoin, Coinsniper Ads
● Top Sponsor on DEXTools
Website: http://www.flokirocket.finance 
Telegram: https://t.me/floki_rocket_official
Twitter: https://twitter.com/rlokirocket
Whitepaper: https://flokirocket.finance/Whitepaper.pdf
Media Contact:
Dave Ruiz
[email protected]
Telegram: https://telegram.me/cryptokidfinance
The post Floki Rocket: The Future Looks Bright for Crypto Start-up with High BNB Rewards on the Binance Smart Chain appeared first on Zex PR Wire.
Information contained on this page is provided by an independent third-party content provider. Binary News Network and this Site make no warranties or representations in connection therewith. If you are affiliated with this page and would like it removed please contact [email protected]