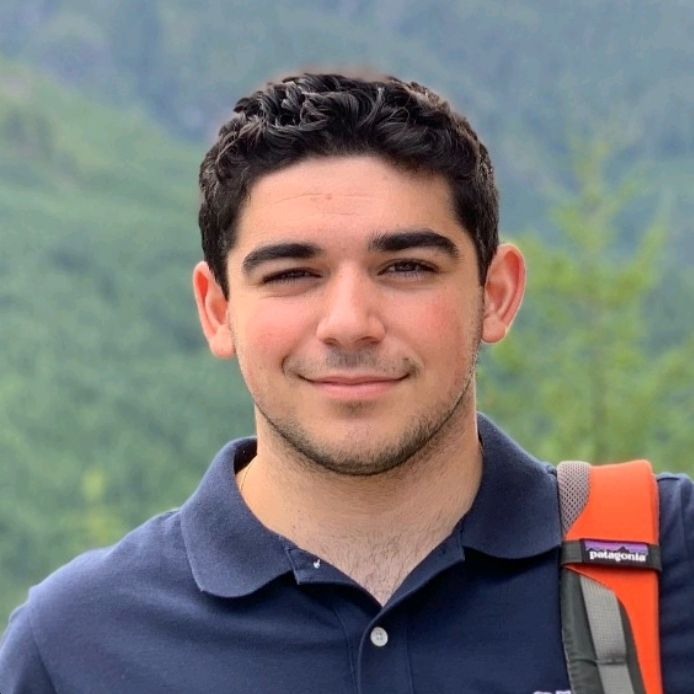 San Francisco, California, 1st May 2022, ZEXPRWIRE, For many years, Mateen Motavaf has been a passionate advocate for chronic illness prevention. Motavaf started CIEPA Movement and Type One Advocates, which are organizations that advocate for the prevention of chronic illnesses and educate people about health and wellness. He founded these nonprofit organizations to educate and empower individuals living with a lifelong or long-term debilitating condition.
Motavaf has given lectures based on scientific education and modern research that have helped people with chronic illnesses improve their quality of life. He and his team write articles, create healthy recipes, and share motivational stories to help others find hope and strength while living with a chronic illness.
Since 2019, Mateen has been reading and researching chronic illnesses. Mateen was a research intern at Northwestern University for two months as part of his training. He presented his study on Antibody Validation for Kidney Organoid Characterization at the Northwestern CTC Poster Symposium two months later, after working on it at the Wertheim Laboratory. In the same year, Mateen conducted research under Standford Univerity. CRISPR Cas-9 Knockout for distinct hormone pathways was the focus of his study, which aimed to better understand the impacts and causes of metabolic illnesses including type 2 diabetes and fatty liver disease. He has extensive expertise with inguinal white adipose tissue western blotting, picture development, and collagen-coated plate maintenance (iWAT).
Mateen also worked in the research department at Harvard Medical School and the Joslin Diabetes Center. The Role of CD5 on Waste and Disease in a Mouse Model was the title of his study. In mice, deletion of the CD5 gene causes increased insulin resistance and fatty liver disease, according to the study. 
With the help of other people in Joslin Diabetes Center, Mateen Motavaf co-founded Type One Advocates. Type One Advocates' mission is to help newly diagnosed diabetic teenagers and their families by raising funds, guiding them to suitable options, and providing support. He said that Type One Advocates was formed to help Type 1 people and their families. Type One Advocates has helped over 1,000 families since its inception.
Mateen teaches Type 1 patients how to integrate their diabetes into their daily lives, which is one of the most challenging things for newly diagnosed patients to achieve. In order to foster happiness within the Type One community, they also urge people to post their stories on their platforms. It is also on the organization's website where Mateen posts blogs to share information about diabetes and chronic illnesses so that individuals living with chronic illnesses can learn more about their conditions.
It was in 2020 when Mateen founded CIEPA Movement. His team provides resources that focus on the whole person, not just the illness. Their goal is to help people with chronic illnesses learn how to live a healthy life while managing their illnesses. They emphasize the importance of self-care and living a balanced life.
The work that Mateen Motavaf does through CIEPA Movement is invaluable. He has helped countless individuals improve their quality of life and live a fuller life despite their chronic illnesses. According to Matten, a healthy lifestyle can slow or reverse the progression of chronic illness and the first step to being healthy is choosing the right food.
The recipes that CIEPA Movement provides are evidence of that. They are healthy, delicious, and easy to make. They have been designed with people living with chronic illnesses in mind and can help improve their quality of life. One of the recipes Mateen shared was the Penne Bolognese with Summer Squash. His team added the nutritional value of this meal, ingredients, and procedures on how to make it. The Penne Bolognese with Summer Squash is a great example of the type of recipes that the CIEPA Movement provides. It is a healthy, hearty meal that is easy to make and delicious. 
Secondly, physical activities help reduce stress, anxiety, and depression and promote better mental health. The CIEPA Movement provides different types of physical activities that are tailored to meet the needs of people living with chronic illnesses. These activities can help improve their quality of life by reducing stress and promoting better mental health. Matten said, "A few minutes of walking every day can make a significant difference in your overall health." 
Lastly, sleep is one of the most important aspects of a healthy lifestyle. People who do not get enough sleep are more likely to be overweight or obese, have high blood pressure and experience chronic pain. According to Matten, "Chronic illness can take a serious toll on your sleeping habits. Not getting enough sleep can make your symptoms worse and lead to fatigue, depression, and a weakened immune system." 
Preventing chronic illness is possible by making small changes in your lifestyle. These things can be difficult for some people, but it is the person's motivation and willingness to change that determines their success. 
Mateen Motavaf has dedicated his life to helping people with chronic illnesses improve their quality of life. He is an advocate for those who are living with a chronic illness and is committed to educating and providing support for them. His work through the CIEPA Movement has made a positive impact on the lives of many people and he continues to be an inspiration to those who are living with a chronic illness.
The post Chronic Illness Education: Mateen Motavaf's Contributions Towards Improving Quality of Life appeared first on Zex PR Wire.

Information contained on this page is provided by an independent third-party content provider. Binary News Network and this Site make no warranties or representations in connection therewith. If you are affiliated with this page and would like it removed please contact [email protected]