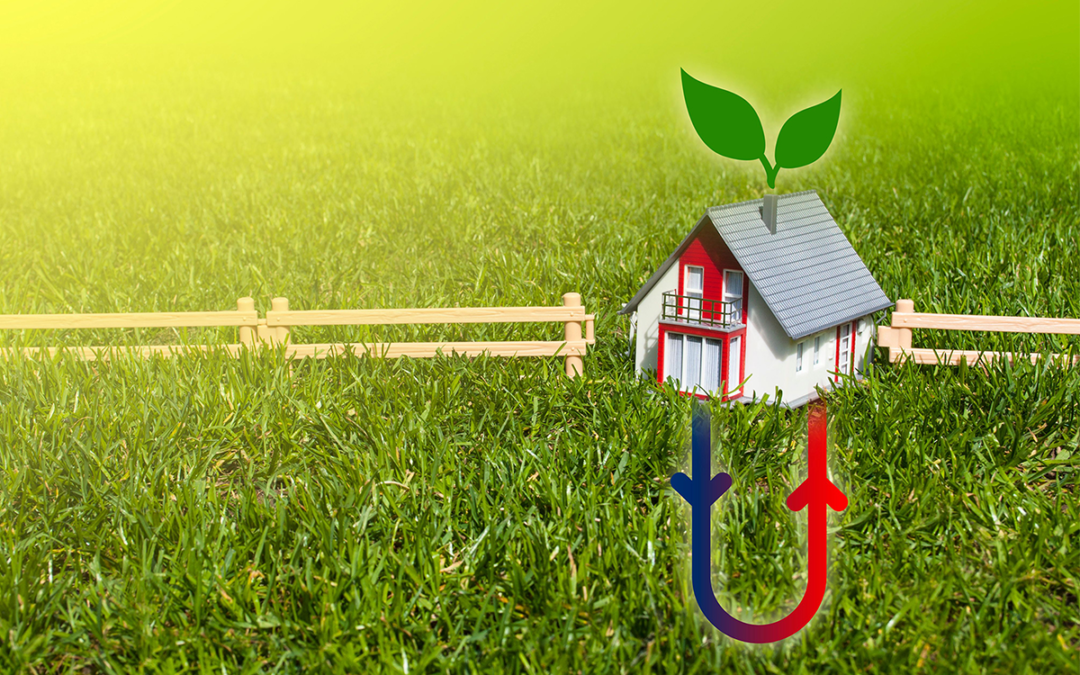 Chichester, West Sussex, 16th May 2022, ZEXPRWIRE, There's no escaping soaring energy prices, increasing living costs, and the fact that our properties are becoming ever-more expensive to heat, cool and run. Ground and air source heat pumps have been around for a decade, and are coming into their own as alternative heating devices with excellent benefits for the environment, and your bank balance.
UK based Pinnacle Works is passionate about renewable energy and has extensive experience installing high-performance pumps that are fast, reliable, and economical.
What are Air and Ground Source Heat Pumps?
Many homeowners are unfamiliar with these eco-friendly heating appliances, but the concept is simple:
Pumps absorb environmental heat, converting it into a liquid.
The fluid is then compressed to a higher temperature.
That heat is used for central heating and to produce hot water.
The core difference between the two heat pumps is where the heat originates. As the names suggest, air pumps absorb heat from the air, whereas ground heat pumps rely on thermal heat in the ground. We're often asked how this works, particularly given that we don't enjoy the warmest climates in the UK! Even when it feels cold, quality heat pumps can still extract heat, and remain operational at sub-zero temperatures, with the ideal tolerance being 25 °C to -5 °C.
Without getting into the technicalities, a ground source heat pump utilises a network of underground pipes (called a loop) with the pump at ground level. Air source heat pumps absorb warmth from outside air using a liquid refrigerant. The compression and condensation process releases stored heat to warm your home and water.
Air Source Heat Pumps
Although the technology behind heat pumps is advanced, the installation is relatively straightforward.
Fitting an air heat pump is quite quick provided you work with a qualified installer, and the pumping and controls are similar to those used on your existing boiler. Ground source heat pumps are a little more involved because we lay a network of piping underground, which requires a certain amount of space.
If you're interested in comparing these low-cost heating solutions, we can arrange a survey to offer advice about the suitability of each option.
We can install a heat pump in almost any home, but the right choice for you will depend on a few variables:
Insulation is key, and the pump must be correctly insulated to ensure it operates efficiently and doesn't experience heat loss.
Most clients who opt for a ground source pump are either not reliant on the mains gas network or have a wider outdoor space.
Pumps can be fitted in properties of all ages, but renovated homes and new-builds can present higher energy efficiency ratings, making them ideal for an eco-friendly heat pump.
Average costs sit at around £7,000 – £13,000 for an air source heat pump, and between £14,000 and £19,000 for a ground source pump, with the cost differential owing to the external groundworks.
The investment balances out because a ground pump is a more efficient renewable energy source and produces greater cost savings and lower utility bills. It's also worth noting that the Domestic Renewable Heat Incentive (RHI) provided higher financial incentives for ground source heat pumps. However, the current application round has closed and been replaced with a new scheme, which we'll explain shortly.
The Benefits of Ground and Air Source Heat Pumps
The biggest advantage of a renewable heat pump over a conventional boiler is that it will undoubtedly reduce your household costs. A heat pump is significantly cheaper to run than any electrical heating system oil boiler and most gas boilers. Either type of pump is fully automated, so they have an advantage over biomass boilers, requiring much less work.
Other benefits of replacing an older boiler with a heat pump include:
Superior energy efficiency, with performance ratings of 200% to 400% higher than a standard heating system.
A substantially lower carbon footprint, with no emissions other than those at the point of electricity production – the compressors use very little electricity and non-harmful refrigerants that don't impact the environment.
Condensation prevention, with automatic dehumidifying properties.
Improved air quality – the heat pump doesn't burn anything to produce the warmth, so no fumes or smoke filter into the air.
Heat pumps are ideal for families with allergies, as the circulation process purifies the air and removes spores, odours, smoke, particles, and dust.
How Much Money a Heat Pump Could Save You
Much depends on your energy consumption and property, but you could stand to save:
Over £1,000 a year compared to electric heating systems.
Up to £570 a year if you use an LPG heating system.
Around £30 a year against oil or gas boilers.
Of course, with the energy price cap increasing this month by 54%, those statistics may soon multiply.
Government Heat Pump Grants
We mentioned the incentive scheme earlier, which closed on 31st March 2022 – but has been replaced with a more straightforward initiative.
This programme offers a £5,000 grant, or £6,000 towards the cost of a ground source heat pump, and covers any part of the supply or installation cost. The government won't be accepting direct applications, but Pinnacle Works can apply to Ofgem (the energy regulator) on your behalf, securing a voucher confirming the grant value.
Due to launch this month, these grants are part of a £3.9 billion programme to encourage all households to switch to a low-carbon alternative by 2035.
Exterior Ground Source Heat Pump Case Study
If you're looking at replacing an old boiler or inefficient heating system, an air or ground source heat pump is an outstanding option, providing long-term, low-carbon and cost-effective heating.
One of our recent commissions involved the installation of an exceptional ground source heat pump housed in a pump house with bespoke fitted oak doors. This example shows the aesthetic achievable, with internal ply lining and professional quality insulation to provide the ultimate energy-saving solution, with maximised pump efficiency. With subtle touches, such as bat boxes in the rafters to encourage local animals to relocate to the pump house, you can see the finished project via our social media HERE.
For more information about whether a renewable heat pump would be right for your property or to enquire about the best option and apply for a government grant, please contact Pinnacle Works at your convenience. Our skilled teams work closely with every client to ensure your finished pump meets every expectation, creating future-proof eco-homes that are as cost-effective as possible.
Media Contacts
Natalie Karr
Company Name:-Woya / Pinnacle Works
Email:-[email protected]
Company Website:-https://woya.co.uk
The post Benefits of Ground and Air Source Heat Pumps in the UK appeared first on Zex PR Wire.
Information contained on this page is provided by an independent third-party content provider. Binary News Network and this Site make no warranties or representations in connection therewith. If you are affiliated with this page and would like it removed please contact [email protected]